The Kids Are All Right adalah film drama 2010 Amerika yang namanya diambil dari lagu dan dokumenter dengan nama yang sama oleh The Who dan disutradarai oleh Lisa Cholodenko yang juga menulis naskahnya bersama Stuart Blumberg.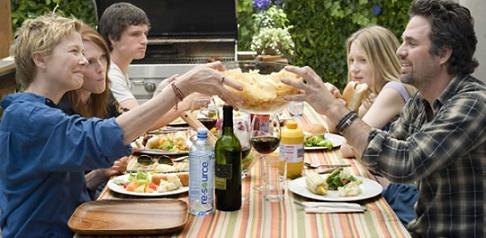 Berikut film The Kids Are All Right yang dapat Anda download secara gratis.
Download
Note :
Download dan beri nama empat belas file RAR tersebut sesuai nama file asli.
Misalnya The Kids Are All Right A.part1.rar, The Kids Are All Right A.part2.rar dan seterusnya hingga The Kids Are All Right B.part7.rar.
Tempatkan empat belas file tersebut pada folder yang sama.
Kemudian ekstrak salah satu file dari A dan B!
Hasil ekstrak berupa file video BDRip format AVI berukuran 699 dan 700 MB.
INGAT! Video hanya dapat diekstrak jika seluruh file telah didownload.
Jika tidak, akan terjadi error yang menyatakan adanya bagian yang kurang sehingga file tidak dapat diekstrak.
Apology :
Maaf jika dua bagian film ini harus dibagi menjadi tujuh file.
Hal ini dikarenakan pembatasan ukuran upload di IDWS menjadi max 100 MB.