The Back-Up Plan adalah film komedi romantis yang dibintangi oleh Jennifer Lopez dan Alex O'Loughlin.

Sinopsis
Zoe (Jennifer Lopez) tidak dapat menemukan pria impiannya, tetapi tetap menginginkan seorang anak. Zoe memutuskan untuk menjalani inseminasi buatan. Pada hari yang sama ia bertemu Stan (Alex O'Loughlin) ketika mereka masuk ke dalam taksi yang sama, keduanya berebut menjadi yang pertama memanggil taksi tersebut. Zoe dan Stan jatuh cinta, tetapi Zoe tidak menceritakan tentang inseminasi yang terlanjur ia jalani. Ternyata berhasil, Zoe pun hamil dan berusaha menceritakan hal itu kepada Stan. Stan awalnya marah karena Zoe tidak memberitahunya lebih awal, tetapi kemudian dapat menerima. Saat Stan mengamati sekitar area bermain anak-anak untuk membayangkan bagaimana bila ia menjadi seorang ayah, Stan merasa bahwa ia tidak akan dapat menjadi ayah yang baik karena ia bahkan tidak yakin dirinya menyukai anak-anak. Zoe ternyata hamil kembar. Karena komentar dari Stan bahwa si kembar tersebut bukan miliknya, Zoe berpikir Stan tidak menganggap dirinya sebagai ayah dari calon anak kembar mereka dan memutuskan hubungan. Kemudian Zoe ingin memperbaiki hal tersebut dan Stan menerima.
Berikut film The Back-Up Plan yang dapat Anda download secara gratis.
Download
Note :
Download dan beri nama tujuh file RAR tersebut sesuai nama file asli.
Misalnya The Back-Up Plan.part1.rar, The Back-Up Plan.part2.rar dan seterusnya hingga The Back-Up Plan.part7.rar.
Tempatkan tujuh file tersebut pada folder yang sama.
Kemudian ekstrak salah satu file!
Hasil ekstrak berupa file video DVDRip dengan format AVI berukuran 697 MB.
INGAT! Video hanya dapat diekstrak jika ketujuh file telah didownload seluruhnya.
Jika tidak, akan terjadi error yang menyatakan adanya bagian yang kurang sehingga file tidak dapat diekstrak.
Apology :
Maaf jika film ini harus dibagi menjadi tujuh file.
Hal ini dikarenakan pembatasan ukuran upload di IDWS menjadi max 100 MB.
Pemeran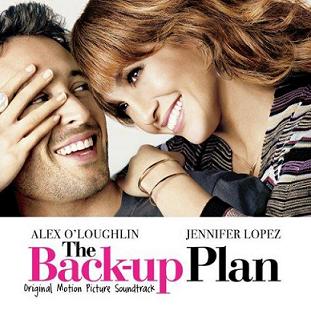 Soundtrack
Berikut soundtrack The Back-Up Plan yang dapat Anda download secara gratis.
Track Bonus